Tae Kwon Do-Chung Do Kwon


© Houston Martial Arts Academy 2018
info@houstonmartialartsacademy.com













Arnis, Kali, Escrima, Filipino Martial Arts

Contact Us at: info@houstonmartialartsacademy.com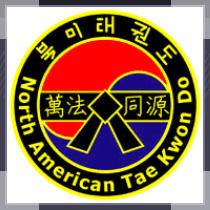 NATKD is a traditional (chung do kwan) school of Tae Kwon Do, which is Korean Karate.
Tae Kwon Do is primarily a striking art, focusing on the practical application of blocks, kicks,
and punches, for the purpose of self defense.
Headmaster Raymond Mondschein has approved the introduction of techniques from other arts,
including Kung Fu forms with double daggers and with the bo staff. In Houston, Master Chris Frantz
supplements the chung do kwan curriculum with a variety of techniques from the arts he has studied
during his twenty seven years as a martial artist.
1.
Katy Kips Gymnastics, 923 S. Mason Road, Katy, Texas 77450
SATURDAYS 8:30AM ADULTS; 10:00AM KIDS
2.
Faith West Academy, 2225 Porter Road, Katy, Texas 77493
WEDNESDAYS 7:00PM ADULTS
3.
TJ Sokol Houston, 1314 W. Patton St., Houston, Texas 77009
TUESDAYS 6:00PM KIDS; 7:00PM ADULTS
4.
Houston Martial Arts Academy/F3 Cross Training, 2012 Center St., Houston, Texas 77007
SUNDAYS 5:00PM ADULTS
5.
Baylor College of Medicine, 1 Baylor Plaza, Houston, TX
MONDAYS 6:00PM ADULTS
Classes Are Available Throughout the Houston Area




2012 Center St.
Houston, TX 77007